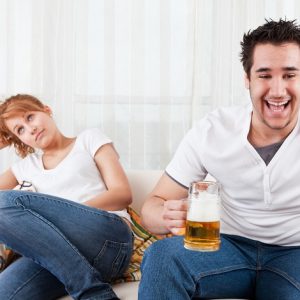 Need time off work for World Cup 2018?
Then why not get wooing your partner, girlfriend or wife over the next few days, now that the International Football fixtures are out of the way and ahead of any of this weekend's football action. There is of course a big if, there always is, but IF as a couple you're are thinking of having a baby together then get to it. Now is the time as it's currently 280 days (40 weeks!!) until the World Cup starts on 14th June, which potentially means paternity leave for the first couple of weeks of the World Cup when there are usually three games a day. Told you it was a big if didn't I? Anyway get to it.
With regards the Nordic nations, there is still hope of at least three of the five countries still be able to make it, more than likely via the play offs but you just never know. Below are my match reports and opinions from the latest round of fixtures:
It's all over for Norway already after four defeats in their first six games in group C pretty much ended their hopes last time out. As a nation going forward they had to be winning this, more so to give themselves a lift as well as taking them above Azerbaijan in the middle of the group. Thankfully that man Josh King was back after his long injury and he scored from the penalty spot after being brought down himself in the first half. An own goal followed before Azerbaijan then lost a man in the last minute to a red card in the from the Ullevaal Stadion in Oslo. Norway 2 – Azerbaijan 0.
Fourth in table on seven points, same as Azerbaijan but a better minus goal difference. That surely will change tomorrow as they take on Germany and with Azerbaijan at home to San Marino. The battle for fourth is on.
This Group A game had some first half and it started with Sweden going behind after just 12 minutes and then missing a penalty, before they did get level with a header from Mikael Lustig. This though was followed by some shocking defending and marking from a Bulgarian free kick as they went back in front with a header themselves. Sweden hit back again before the half was out with Marcus Berg leveling this time with a header. The second half wasn't as hectic but the home team did take the lead again and find the winner late on after a slightly deflected shot late on from the edge of the area. Bulgaria 3 – Sweden 2.
Sweden are still second and realistically now need to hang on to that spot by winning away to Belarus this evening, as Bulgaria are now only a point behind them with the still failing Dutch three points further back.
Finland have no hope of qualifying like Norway, but with a win over Iceland they may have damaged their Nordic rival's hopes too. The scores was Finland 1 – Iceland 0 and a stunning free kick from Alexander Ring. That was Finland's first home win in eight qualifying matches and what a time to get it, they still struggled might due against ten men after Gíslason was sent off with fifteen minutes to go for a second yellow.
The group of death in my opinion is still wide open going into the next few games with just three points separating the top four. Croatia still have a game to play after their match was abandoned against Kosovo because of torrential rain. Iceland cannot afford to lose against Ukraine who are next up for them. Finland however will be finishing fifth no matter what unless they dramatically lose to Kosovo.
Well who was expecting that, what a drubbing Poland were given as the games finished Denmark 4 – Poland 0. The Poles had beaten the Danes in a five goal thriller last October but this time it was all the home team with two goals in each half. Christian Eriksen was outstanding on the night.
With that the Danes now just three points behind Poland, if they had lost it would have been a big blow after Montenegro won too and are on 13 points with Denmark. The Danish should have an easy victory coming their way against Armenia next up.