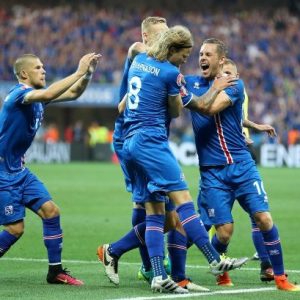 What is the population of Iceland?
Because they have become the smallest nation ever to reach the World Cup finals. That's right Iceland will be in Russia next June as they now await the draw in December to see who'll they face, but which other Nordic nations will be joining them? Below is our quick Nordic review of the recent final group qualifying games in Group I.
We roughly knew Iceland's population was under 350.000 but weren't exactly sure of how many people it was exactly. I have since looked it up and it's closer to 332,500, so for them to qualifying is truly magnificent.
With the chance of a first World Cup in their own hands at the time though, you could have understood if they showed nerves going into their game with Turkey. However, with three goals all from British based players they made it look effortless. First up was Burnley's Gudmundsson, then Aston Villa's Bjarnason both in the first half, before Aberdeen's Arnason finished off a 3-0 victory. Whilst also finishing off and eliminating Turkey with their worst home defeat in six years.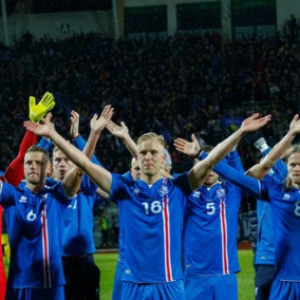 An easier game at home to Kosovo followed and again they did that with ease to officially become the smallest nation EVER to reach the finals. It was their seventh win in ten games, what an outstanding achievement! Finishing above Croatia too, who beat the Ukraine to get second place play off spot. Clearly one of the toughest qualifying groups.
More so too because Nordic friends Finland became rivals in the same group. The lowly Fins thought were already out going into the final two games. However, they did help out their neighbours by taking a point in the dying moments of their games against Croatia on Thursday 5th October. Their goal coming from debut boy P Soiri after Croatia failed to convert all the chances they had on the night.
Then followed that up with another draw at home to Turkey then, which I think meant they got a total of 8 points from their last four games. Frustratingly then that they only finished on 9 points in total, which shows they had the capability in this group but just didn't do it from the beginning with some poor results. Finishing fifth overall, but as mentioned earlier, it was a tough group. Both team have some friendlies coming up in November:
Wednesday 8th November
Iceland  17:00  Czech Republic
Thursday 9th November
Finland  17:00  Estonia
Tuesday 14th November
Qatar  17:00  Iceland
To see how Sweden, Denmark and Norway's final group games went, please click here: