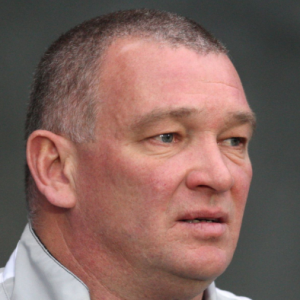 Jensen's amateurs give it a go
With all the Danish senior players refusing to play for Denmark over a dispute with the Danish Football Association (DBU) over their commercial rights. A Danish team took the field last night against Slovakia with futsal players, lower-league players and students representing their country in a friendly. They lost 3-0 which came as not surprise, but the same players are now due to play against Wales this Sunday in their UEFA Nations League group match.
With head-coach Age Hareide walking out over the dispute too, it's been left to their former player and Euro 1992 winner John Jensen to take over the team and draft in the back-up players.
International Match – 7:45pm Wednesday 5th September
Stadion Antona Malatinskeho
Slovakia 3 v Denmark 0
Jensen said: "We got 24 heroes who were called in about 48 hours ago and play in a very,
very low division compared to the opponent Slovakia who has world-class players.
"I'm proud, I'm shocked that these players that were on the pitch
and also the players that didn't come on the pitch.
"The friendship and what they did tonight is absolutely amazing and I
will never forget this defeat. This is the best defeat in my career."
The senior players missing included Premier League stars like Kasper Schmeichel, Christian Eriksen and Andreas Christensen, which meant the Denmark team lined up like this with a lot of unknown players:
DENMARK TEAM:
Haagh,
Vollesen, Daniel Nielsen, Johanson, Priisholm,
Bannis, Johansen,
Hojbye, Gaudin, Kempel,
Offenberg.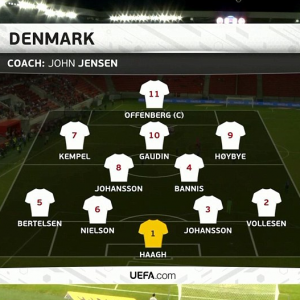 Slovakia of course were at full strength with their captain and leader Martin Skrtel playing at the back in the game in Trnava. The new Denmark side gave a good overall account of themselves all things considering but they did concede three goals to Adam Nemec (11), Albert Rusnak (37), plus an unfortunate own goal from Adam Fogt own goal (79).
The new team and squad now has three days to recover and prepare for the Wales game in front of their own fans at Ceres Park in Aarhus. Unless the standoff between the Danish players' union and national federation over commercial rights is resolved, but currently that does not look likely at the moment.
Tottenham's Eriksen said his teammates are vowing to
"stand together as a team."
"We feel a lot of support, we know that all players understand that we are
looking for a collective agreement for Danish football.
"We are fighting in our negotiations for our fundamental rights, and also
for future national team players – and not for more money."