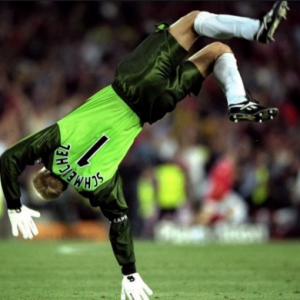 Manchester United legend Peter Schmeichel is going to the World Cup in Moscow
Danish football legend, former Manchester United and Denmark national team goalkeeper Peter Schmeichel, will co-host RT's special coverage of the 2018 FIFA World Cup Final Draw set to take place in the Kremlin later on today. Schmeichel will also host a new RT sports show covering major events in the world of football in advance of the World Cup.
"I joined RT because together we will not only explore the host country of the 2018 World Cup, as I see it with my eyes, but will also show you football as no other network would – a combination of joy, anguish, comedy, drama, politics and real life stories. I'm excited to undertake such a challenging yet interesting project with RT, and deliver my reports from Russia and across the world to the network's global audience,".
The former goalkeeper and RT's Neil Harvey will co-host the final draw coverage from a special RT studio set up in the heart of Moscow. There they will be joined by football stars, FIFA officials and sports experts.
In preparation for the tournament, RT will be launching a special multimedia project to cover the 2018 World Cup: a website complete with the match schedule, player info and current standings, as well as news and exclusive interviews with sports stars. The site will be available in Russian, English, Spanish and Arabic. During the World Cup, the site will provide live text commentary of the games and stories by RT reporters.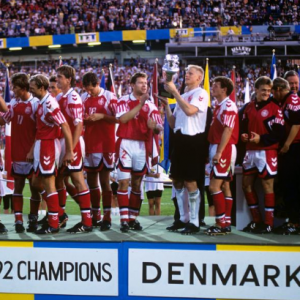 Schmeichel will also be hosting a new football commentary show on RT, sharing his thoughts on the World Cup matches and visiting all of the tournament's host cities.
Peter Schmeichel rose to international fame playing for Manchester United from 1991-1999, winning five Premier League titles and three FA Cups at Old Trafford. Schmeichel is also Denmark's most capped player with 129 games for the national team with whom he won Euro 1992.
Watch the promo here – https://www.youtube.com/watch?v=EDa5R6dPlMI
RT is a global TV news network that broadcasts 24/7 in English, Arabic and Spanish from its studios in Moscow, Washington, DC, and London. 70 million people in 38 countries watch RT channels every week. 35 million – watch RT daily; RT is among the top-5 most watched international TV news channels in the US, with a weekly audience of more than 8 million viewers (Ipsos). It is also the most watched TV news network on YouTube with more than 5 billion views. RT is the winner of the Monte Carlo TV Festival Award for best 24-hr broadcast, and the only Russian TV channel to be a five-time Emmy finalist for news programming.