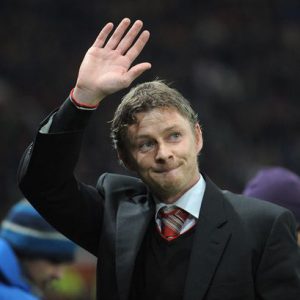 Solskjaer back to Cardiff
First though, he's Manchester bound as he heads to back to his old club where he played for eleven years to take temporary charge of Manchester United until the end of the 2018/19 season. Solskjaer has already said:
"Manchester United is in my heart and it's brilliant to be coming back in this role. I'm really looking forward to working with the very talented squad we have, the staff and everyone at the club,"
Once he has met the players, either later today or more than likely tomorrow, he will then start preparing his new side for this weekend's game against the side where he got his first manager's job.
That's right, he'll be back off to Wales on Saturday to face Cardiff City in a 5.30pm kick off. As luck will have it, the match had already been chosen for live TV broadcast [Source: livesport.center/live-football-on-tv] so fans will be able to tune in and see whether the change in management will transfer into a change in performance on the pitch.
Solskjaer got his first managerial role at Cardiff City back in January 2014 after owner Vincent Tan had previously sacked Malky Mackay. Solskjaer won his first game in charge against Newcastle in the FA Cup but his first Premier League game ended in defeat as he lost at home to West Ham United.
In this fifth game in charge he headed back to his old stomping ground of Old Trafford where he spent those eleven years as a player, but it was an unhappy day as Manchester United won 2-0. Finally though, he got his first league win in his next game as his side beat Norwich City 2-1, however the following week he lost 3-0 to local rivals Swansea.
Cardiff were then finally relegated towards the end of the season, but Ole kept his job and took charge of them in the Championship. Things didn't go well though and by the middle of September his side were seventeenth in the league after a 1-0 home defeat to Middlesbrough and he was sacked.
After that he had some time off, but at the end of the 2015 Norwegian season he took over Molde again for the last three games of the season and helped them finish sixth. Since then there has been good steady progress as he continues to try to catch the gab on Rosenborg who have won the last four league titles.
Molde finished 5th in 2016 – 24 points behind Rosenborg
Molde finished 2nd in 2017 – 7 points behind Rosenborg
Molde finished 2nd in 2018 – 5 points behind Rosenborg
Now though he is back in the North West of England after Manchester United confirmed this morning that Ole Gunnar Solskjaer had been appointed as their caretaker manager until the end of the 2018/19 season. He will be joined there by ex-player and ex-coach Mike Phelan as he resolves a first-team coach role, where he'll help current coaches Michael Carrick and Kieran McKenna.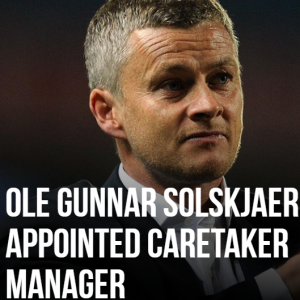 Molde chief executive Oystein Neerland confirmed the situation when he said:
"That Manchester United ask Molde FK to lend the manager is by itself an event, and not least a
statement of trust for both Ole Gunnar and Molde FK. We are positive to lend Ole Gunnar, we wish both
him and the club a success. This is a big opportunity for Molde FK, we think it will be developing and
helping to put Molde FK further on the football card."
OFFISIELT: Solskjær blir midlertidig manager i Manchester United. Erling Moe tar over ansvaret i Molde i perioden. @ManUtd @olegs26_ole https://t.co/FVuWZMYi6l

— Molde Fotballklubb (@Molde_FK) December 19, 2018