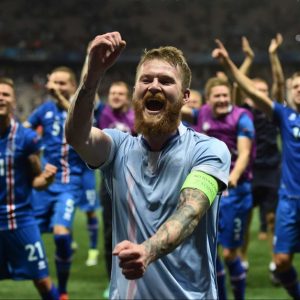 The greatest day ever in the history of Icelandic football. England 1 v Iceland 2 and Iceland are into the Quarter Finals of Euro 2016. Yes all the players need a huge amount of credit, both Lars Lagerbäck & Heimir Hallgrímsson need even more credit. The KSI (Iceland's football association) must take huge praise as well, but on a personal note I'd like to put huge praise and thanks to all the artificial grass-roots coaches – without them the players might not be the players they are today.
Going back 15 years or so now, the country has put money in to indoor facilities for the sport to allow over 30 all-weather pitches to be built, seven of which are indoors in their soccer domes. A few players in the current team are a product of the "indoor kids" generation and hopefully even more will come through for them now, as every kid pretty much has a Uefa accredited coach from the age of four.
Kolbeinn Sigthorsson who scored the winner against England on Monday is only 26 years old so would have benefited from some of the Uefa accredited coaching from the age of 9 or 10 years old. What an achievement.
We started to see the beginning of a good team coming together back in September 2012 at the start of their World Cup 2014 qualification. Including the England game, Iceland have played 24 competitive games in the last four years, losing only six. Beating the likes of Turkey, Czech Republic, Holland as well as Austria along the way. Something that twenty years ago no one thought would ever be achievable.
Very well done indeed to all of Iceland. Absolutely fantastic news! They definitely have a chance of beating France in the next round.
A small not on England as I think this is what they should do. Both England cricket and England rugby both had disastrous World Cups last year – in fact in both they were the worst under performing team in my opinion. Less than a year later in both sports with pretty similar teams they have had a complete upturn and are close to being able to beat anyone home or away in their recognised sports. Both managerial appointments were not the obvious candidates straight away but thankfully the 'management' did their homework and appointed what looks like the right man currently. Lets hope their FA finally have the balls to do the same and not go for an easy obvious name once again.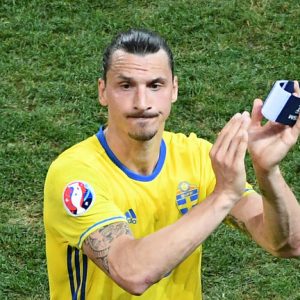 In other news, we can't have an article without mentioning the one and only Zlatan Ibrahimovic who retired from international football following Sweden's own poor tournament. Zlatan made 116 appearances for Sweden scoring 62 goals and must go down as Sweden's greatest football of all time.
As Zlatan retires from international football he looks to the future and it looks as if he's still now due to sign for Manchester United and possibly within the next week or so. Zlatan may only sign a one year deal but I believe it should be at least a two-year contract, which would probably see him finish his career playing in the Premier League. Having previously played in La Liga, Serie A, Ligue 1 in France and the Dutch Eredivisie. It'll be a chance for him to work with Jose Mourinho again after they were succesful together at Inter Milan. Thank you for all the entertainment Zlatan!
https://youtu.be/H_2hBEKEsO0