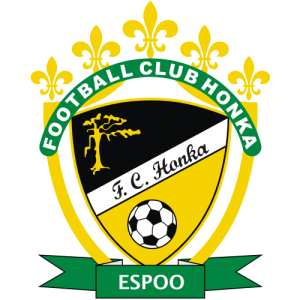 Honka's payment problems set poor players free
Finnish football players often earn small, irregularly paid salaries. They live in such such poverty that they cannot afford to buy houses, that they need to take second jobs, that they sometimes have to apply to state-run insurance to get their salaries paid. The idea of 'player power' and 'contract rebels' is a bit of a hollow joke to players whose clubs often pay their meagre wages late.
All that might change following a ruling from the FA's disciplinary committee that Duarte Tammilehto and Tapio Heikkilä can break their contracts with FC Honka because their salaries and bonuses went unpaid for two months.
The club claimed they had agreed to the deferrals verbally, but the FA ruled there was insufficient evidence to prove that. The players moved on—Tammilehto has been training with  TPS, Heikkilä with  HJK—and Finnish clubs are now weighing the implications of the ruling.
Our own Janne Oivio said in Veikkaaja that it could prove revolutionary, eliminating what he called a maksetaan kun jaksetaan ('we'll pay when we can be bothered') culture. It might well have that effect. Young prospects are certainly more likely to get paid on time to ensure transfer fees are still payable when they leave. If older, less marketable assets also start getting their wages on time, it may yet further reduce the risk of corruption by match-fixing gangs.
A Fifpro survey found that across Europe, 'a quarter of players questioned are aware of match fixing in their particular league, much of it directly linked with unpaid wages'. Despite the risks, and the ruling against Honka, clubs may still find it hard to meet their obligations to players.
That is because the underlying issue—lack of financial resources—remains the same. Honka CEO Ari Masalin said late last yearthat clubs get around 10-15% of their income from gate receipts. Broadcasting revenue in Finland is negligible, so the rest comes from sponsors. This has a self-perpetuating effect: if marketing or community engagement efforts don't immediately pay off, why continue when those staff members could be targeting local businesses for money?
It can seem like a catch-22 situation, and HJK are one of the few clubs to try and confront it. In 2011 they hired Sari Mikkola-Mannila from the Helsinki ad agency Skandaali, and she immediately launched a new marketing campaign. Her quick responses when fans email to complain about hot dogs or kiosk service have also won her plaudits on message boards: she seems bothered about things HJK fans are bothered about. Not rocket science, but it is surprisingly rare in Finland.
The club does now have something approaching a normal following for a team in the lower reaches of the English league system. Fans sing at home games, a fair few travel away, and the matchday experience is often enjoyable. Their model is unfortunately not transferable: they have bucketloads of cash, a reasonable stadium and are the most successful club in the country. Things are tougher for the rest of Veikkausliiga.
Hopefully the verdict will simply reinforce the blindingly obvious message of the last few years: that the status quo is unsustainable and that they need to engage their communities more effectively. Something in Veikkausliiga has to change.