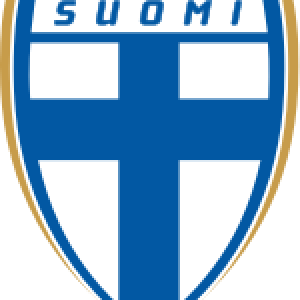 Finland is waking up after the long, cold and miserable winter, and that means three things: melting snow, lifting winter gloom and the start of the football season. There may be more attention than usual this year thanks to the 'miracle of Gijon', in which the national team snatched a 1-1 draw with Spain last month, shocking nobody so much as themselves and their fans.
While that game raised eyebrows elsewhere, and offered a potential template for other sides looking to frustrate Vicente Del Bosque's men, in Finland it has caused a rare outburst of national joy at the fag end of the longest winter in years. First the game, and I think Sid Lowe offers the best explanation of what happened:
Against Finland, the entire game was played within a 25-metre strip way inside the Finnish half but Spain only found a way through once, and that was a header from a corner. Then they were caught the only time Finland ventured out.
In part the result could be explained as a fluke, a freak occurrence. Spain had more than 20 shots; Finland one. Their possession topped 80%.
He also tweeted an uncanny picture of the play, with all 20 outfield players within about 20m of the Finnish penalty area:
Now *that* is a high defensive line. It's been like this all game too: this isn't a one-off photo. yfrog.com/nvns8xvj

— Sid Lowe (@sidlowe) March 22, 2013
But that was all in the Finnish plan, Teemu Pukki took his chance when it came and Finland got their second point of the qualification campaign. It was ranked as the greatest away result of all time by some, and that has a lot to do with pre-match expectations. They weren't just low because Spain are World and European champions, there was real unease about the direction of travel under the present management.
Lacklustre performances against Georgia and France and a last-minute loss to Israel ensured Mixu was under pressure before he left Finland. Journalists had criticised his preferred 'Christmas tree' formation, and in his pre-Spain press conference he appeared defensive and contradictory.
He defended his playing style and told journalists that Finland are hardly ever favourites in any game they play, sidestepping the Luxembourg match he was also preparing for. He also mentioned Perparim Hetemaj's leadership qualities, something he didn't do when he left the Chievo midfielder out for the game against Georgia.
So whether the eventual result is attributed to Mixu's inspirational management, assistant coach Mika Lehkosuo's tactical nous, or divine intervention, it was pretty special. If I had to single out one change it would be Lehkosuo's involvement. Not just because of what he contributed, but because he came in to a backroom staff that has changed little over the last few years despite several managerial departures.
That is a lot of institutional inertia for a new coach to battle through, no matter how clear his vision may be. There is a reason most managers take assistant coaches with them wherever they go (except, apparently, to Finland), and maybe Lehkosuo's involvement can signal a more open and dynamic coaching culture.
But that is the on-field stuff, and much less interesting than the Finnish reaction to Teemu Pukki's equaliser. The Yle broadcast was anchored from a theatre in Helsinki, with presenters, pundits and a couple of hundred fans celebrating wildly on live TV. Somebody has posted a transcript of the commentary on a football forum, somebody else has recorded a tongue-in-cheek, maudlin, schlager-tastic ode to the heroes of Gijon.
The song in particular is a work of genius, testament to the weird obsessions of the Finnish football fan. It references Mixu's fat cheeks, thick skin and determination to celebrate despite his ill-fitting jacket. Finland's achievement is referred to as 'the greatest draw of all time', there's yet another sly dig at Jari Porttila's on-field interview technique, and–of course–the bold statement that the 'shell suit nation' of Finns will not even begin to understand what has happened.
You see, the Finnish football fan has a tendency to regard his countrymen as gauche, provincial jackasses who need to be educated to see the true value of football and to build 'football culture'. This may or may not be the most productive way to convert the Liverpool, Formula One and hockey loving leisurewear enthusiasts of this country to Veikkausliiga. With a new season due to start next week there will be a lengthy discussion of *just* which character defect makes the Finnish people reluctant to pack out football grounds each week.
The 'miracle of Gijon' is unlikely to change their minds, but it does shed some light on the weird and wonderful worldview of the Finnish footballing public.