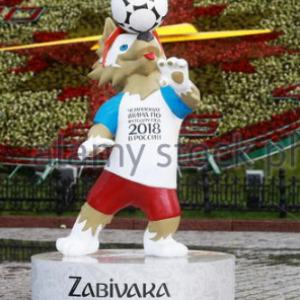 Yes, the World Cup Play-offs are just two months away now with the First leg: 9–11 November 2017 and the Second leg: 12–14 November 2017, but who'll be there? Well, three Nordic nations still have hope after this back to back double week of games that have left a much better look and who's giving them themselves a chance to go to World Cup 2018 out in Russia.
I'll start with Norway though and as mentioned the other day their hopes have been over for quite a while and they're just playing for pride now as they try to finish above Azerbaijan. However, that looks even more difficult now as they drop to fifth after their 6-0 defeat to Germany and then Azerbaijan beating San Marino 5-1. That leaves them three points behind the Azerbaijanis but more of a surprise only two behind the Czech Republic.
Mesut Ozil took control early on in the game with a goal and then an assist to make it 4-0 at half time and then a six-nil rout was completed in the second half. Norway should be beating San Marino away next with Azerbaijan playing Czech Republic. Confidence wise it's not an embarrassment finishing behind the Czechs but the Norwegians will surely want to finish above Azerbaijan.
A massive result in Group I as Turkey beat Croatia 1-0 to open up the top of the table by beating their opponents for the first time in nine outings. Gylfi Sigurðsson then helped Iceland bounce back from their defeat to Finland by scoring both goals against the Ukraine to secure a victory which means four teams can still potentially qualify. It's certainly going to be a nerve-wracking finish as just two points separate those four teams. Croatia and Iceland on 16, with Turkey and Ukraine on 14 and Iceland go away to Turkey next, which is a must not lose for both teams, but also a must win with easier games for Croatia at home to Finland and Ukraine away at Kosovo. As for Finland, what a few days they've had as the won again away to Kosovo by one goal to nil. That was their away win of the campaign with Teemu Pukki getting the goal.
Sweden got the job done against Belarus by smashing in four goals, but the home team certainly made it easy for them with a poor showing, especially
defensively. Sweden's Berg with another goal and captain Andrea Graksist did the job as they put in four goals. Sweden now hot on the heels and just a point behind France after their shock draw at home in Toulouse to lowly Luxemborg. Just shows what is still possible.
As long as Sweden keep winning they will not be caught for second spot. Also Holland did a leapfrog over Bulgaria with a 3-1 win but surely it's too late for them to catch Sweden? France away to Bulgaria next, if they have a slip up and Sweden beat Luxemborg it could mean automatic qualifying could be on the cards also, although Holland will be hoping they slip up.
Poland bounced back with a victory in Group E, Montenegro too but Denmark didn't panic in their game against Armenia even after going a goal behind. Christian Eriksen was on target again but it was Delaney who was man of the match as he scored a hat trick. That leaves Montenegro and Denmark with an identical record of Won 5, Draw 1, lost 2, scored 18, conceded 7 and 16 points, just 3 points behind leaders Poland.
Up next for Denmark, Montenegro away which is surely a battle to guarantee second spot in a crunch game with the Poles away in Armenia. Exciting stuff.