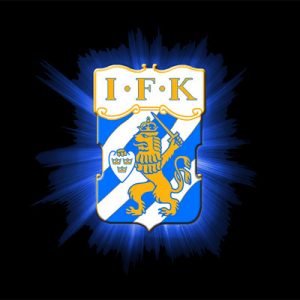 I.F.K. Gothenburg – European Winners
I watched a documentary recently all about I.F.K. Gothenburg, the once European "giants" of the nineteen eighties, they are also know officially as Idrottsforeningen Kamraterna Goteborg, but whatever happened to this once successful team? As most of you will know, they are a professional football club from Sweden, but if you're of a certain age you'll remember that this wasn't always the case. However, this did not stop them becoming an outstanding football outfit and still the only Nordic country to have won a European competition, when they lifted the UEFA Cup in both 1982 and 1987.
Their initial success in Europe started under a certain Sven Goran Eriksson, who took over in the late seventies and went onto make a name for himself as their manager. He was part of their success and will always be remembered for having a good winning team, but is that all is was? Under Sven, the results certainly came but the fast flowing short ball football went out of the window and replaced by long, direct and at times dull football from what I have heard.
I'm only looking from the outside so if you have different opinions, views or know better than me, then please do get in touch by clicking here. The city of Gothenburg itself was described as being built on big industries like the big shipping yard and to having a hard-working life in the week before going off to watch the match at the weekend with their fellow colleagues. In some cases it was their colleagues who were actually the part-time players that they were going to watch, an whom were to become 'stars' of a giant killing club of European football. The culture and team effort was described as being taken from the working life onto the field and must have been the basis for their success when they came to play and beat Hamburg in the 1982 UEFA Cup Final.
Sven went onto leave, but more success came under different managers domestically for another ten years or so, as well as a second European trophy in 1987 beating Dundee United in UEFA Cup this time. No sooner had a decade of success come, that it went. After going full time, they lost players to other teams in the big leagues around Europe and then struggled for a long-time after.
Much like in England with Liverpool, I.F.K. have had limited success in the past few decades, with Malmo FF in recent years being the team to beat. Thankfully though, things do seem to be on the up with a couple of Svenska Cupen (Swedish Cup) wins as well as a couple of second place finishes in the league. Let's hope they can get back to were they were but for now they're still currently remembered here in England as that Swedish team that took Europe in the 1980's and won.