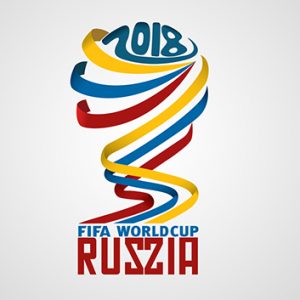 Nordic International Fixtures in March
Hello and how are you? Before we get started, we're still looking for new writers/bloggers for this website? Do you have thoughts on all the upcoming Nordic fixtures this month? Do you fancy doing a preview or review of your countries game? Or do you just have a rant about something you have seen recently?
If you do, then please e-mail  tonyjardinefootball @ gmail . com  as soon as possible, we'd really love to have you on board and hear your thoughts!
Here we go then, the Nordic International Fixtures for March 2017 that are coming up are listed below. We have also given our thoughts and opinion on each individual game, as well as our match predictions. I just hope some of them are wrong though for obvious reasons.
Sweden
World Cup Qualifying – European Group A
Sweden v Belarus Saturday 25th March @ 17:00 hours
With France firm favourites to win this group, Sweden have it all to do to just try to stay with them and the Netherlands for that second place spot. Therefore home victories against the other remaining three sides are essential to keep their push going. They easily did it easily against Bulgaria back in October and they should be able to do the same this time around. We predict a 2-0 victory.
International Friendly
Portugal v Sweden Tuesday 28th March @ 19:45 hours
Norway
World Cup Qualifying – European Group C
Northern Ireland v Norway Sunday 26th March @ 19:45 hours
Looking at the table now, it looks like qualification could already be out of the question. However, a win away at inform Northern Ireland could change all that. Don't get me wrong, it's going to be a tough ask Michael O'Neill's side who have a fantastic home record in recent years and are now very difficult to beat. Norway's best chance has of goals has to be Joshua King, who is currently on fire in the English Premier League with AFC Bournemouth. We predict a 2-1 loss though.
Finland
World Cup Qualifying – European Group I
Turkey v Finland Friday 24th March @ 19:45 hours
Finland have had a tough start to their qualification with their last three games against the favourites from the group, however they did have the chance to get three points in their opening games. Unfortunately they slipped up and could only manage a draw to the new country on the block Kosovo. Therefore a win against Turkey is essential, but as it's away from home it's going to be a tough ask so even a draw would be a good result. We predict 2-0 loss.
International Friendly
Austria v Finland Tuesday 28th March @ 19:45 hours
Iceland
World Cup Qualifying – European Group I
Kosovo v Iceland Friday 24th March @ 19:45 hours
With a defeat away to table toppers Croatia in the last game in November, Iceland will be looking to get back on track with an away win at Kosovo. Even more so as they due to play Croatia again in June, so they certainly wouldn't want to slip up now. We don't think that will happen though and we predict a 3-1 away win.
International Friendly
Republic of Ireland v Iceland Tuesday 28th March @ 19:45 hours
Denmark
World Cup Qualifying – European Group E
Romania v Denmark Sunday 26th March 19:45 hours
Denmark should be beating Romania but it's not going to be an easy task, just as they found out at home to Montenegro back in October when they lost 1-0. To keep themselves alive in this group any sort of result is require and therefore we predict a 1-1 draw.
Obviously we hope all five teams actually win, but we're just giving you our honest opinions. Thank you and enjoy your teams matches this March, whether they have one game or two.