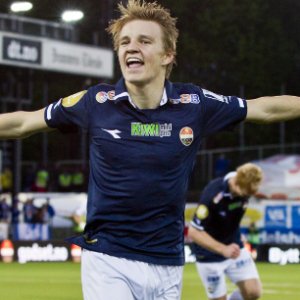 The curious case of Martin Odegaard
Martin Odegaard is one of the most promising youngsters, a talented Norwegian midfielder whose fame has spread all over Europe. He was one of the youngest players to have his Senior debut with just 15 years and 118 days, and was the star of his first club – Strømsgodset IF.
All of Europe's finest clubs were fighting over a chance to get him – and Real Madrid succeeded in this, in 2015. However, since that point in time, Odegaard has been less and less visible, with no major goals or records highlighted by the media. How could this happen?
His Path to Success
Martin was coached by his father, a former football player Hans Erik Odegaard. He developed Martin's clean cut style of keeping the ball always close to his feet to gain better control, and to be inventive and attentive in maneuvering through the field. His talent, precision, creativity and exceptional strike power were immediately appreciated in his homeland, Norway. In 2014, he became the youngest Stromsgodset Senior debutant being 15 and a half years old. His coaches have always given him freedom of choice of action, seen that Martin had the ability to come up with decisions that nobody else could see. He also became the youngest goal scorer for Tippeligaen that same year.
His international career was also going exceptionally well. He became the youngest player to win a European championship qualifier after scoring in 2016 qualifiers against Bulgaria.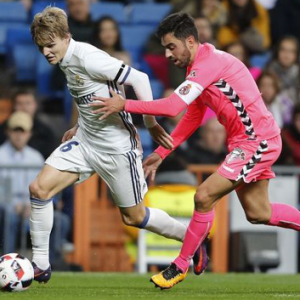 In January 2015, Real Madrid came after him, signing what some say was a 4,5 million Euro contract. He seemed to have an exhilarating career ahead, and yet things have not been easy for him since then. He had to do training session with both Real Madrid's main team and Castilla, and he did not seem to make it work in either of the teams. He did not have a single highlight in any of the matches.
As a result, Real Madrid concluded a loan deal with Heerenveen, a Dutch Eredivisie Club, for a period of 1,5 years. Everybody seemed to be happy with the deal. Odegaard thought Heerenveen was a good place for a young player to grow, since they have a good reputation for boosting the careers of young international football stars.
He could also now play in the main team instead of dedicating the majority of his time to training. Heerenveen was happy to get a talented midfielder, whose reputation went ahead of him. Thus, in January 2015, Odegaard joined Heerenveen.
Heerenveen Deal and What's Next
However, his performance did not live up to anybody's expectations, perhaps even his own. In the debut against AZ Alkmaar, Heerenveen lost 1-0, despite a solid play and all the chances to score a goal in that match. Odegaard was at the heart of their attacking efforts, and he helped create a few brilliant chances of successful attacks, not realised by his fellow players. The same solid game was demonstrated by him in his match against Groningen, which however, the team also lost.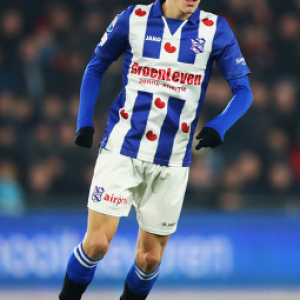 From then on, things were not going too well for Heerenveen in the Eredivisie league overall. They did not manage to win a single one out of 5 games that featured Odegaard at the beginning of the league. While Odegaard was a promising and creative midfielder, the coach decided to opt for safety and solid defense in their playing strategy, as the team was moving further down the table. Despite their more successful attempts against Roda JC and Go Ahead Eagles, Heerenveen's final defeat against Excelsior pushed them further down.
As a result, Odegaard had fewer and fewer chances to appear on the field. He could only do a few minutes at the end of each game, which some say may be connected to the fact that Heerenveen is supposed to pay Real Madrid a 34,000 Euros fine each time Odegaard does not appear. It makes many think that, if not for that fact, Odegaard would not be participating in the main matches at all.
Despite being technically skilled and very cunning in the field, Odegaard does not seem to find a suitable team for himself. He does not seem to fit into his coach's' strategy, which always seems to be against him. As a result, he is being kept in the shadows, and cannot perform the way he used to back in his earlier Stromsgodset days.
Odegaard is now up for another season in Heerenveen before he returns to Real Madrid again. The latter is still interested in investing in him, and Odegaard is looking forward to his new opportunities. Fans all over the world are hoping that the black stripe of his career will fade soon, and he will be able to shine as he truly deserves to.
Alex Norwood